Connecting to your customers through content marketing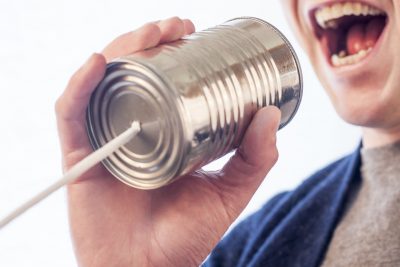 The world of sales and marketing has changed for businesses large and small. Cold-calling doesn't work anymore. Traditional advertising based around touting the virtues of your products and services doesn't cut it these days. Today's buyers are just not responding to old-school methods.
So what does work these days? It's a smart strategy called "content marketing." But, unless you travel in marketing circles, there's a good chance that you may have never heard the term content marketing. It's possible that your wood products business may already be doing some content marketing, and you just didn't know that there's a name for it.
Whether or not you've heard of content marketing, it's important to know that in recent years content marketing has exploded. Once considered a nifty add-on, content marketing has evolved and matured, and it's now widely regarded as an essential core component in any company's marketing strategy.
So what exactly is content marketing?
According to the Content Marketing Institute:
"Content marketing is the art of communicating with your customers and prospects without selling… Instead of pitching your products or services, you are delivering information that makes your buyer more intelligent. The essence of this content strategy is the belief that if we, as businesses, deliver consistent, ongoing valuable information to buyers, they ultimately reward us with their business and loyalty."
Simply put, if you, as a wood products manufacturer, provide helpful, non-promotional information that your customers can truly use, you will become more valuable to those customers, and as a result, they will likely buy from you instead of someone else.
Content marketing is not about selling; it's about solving your customers' problems. It's about educating your customer, creating value and building relationships. The main goal is not to sell your products or services, but to pass on your knowledge and share helpful information that your customers can actually use.
Examples of content marketing in the real world
Content marketing takes many forms. Blogs, e-newsletters, social media, webinars, case studies, white papers and videos are all examples of content marketing. Here's a look at content marketing in action:
Let's say that you're a do-it-yourselfer whose pretty handy with car maintenance and repair. You need information on how to replace your oxygen sensor, so you search online. You find an informative how-to video on the Auto Zone website. What's more, you discover that their website has scores of other DIY videos. Those videos are content marketing.
Or how about this? The holidays are coming, and you want to spruce up your dining room before your guests visit. You go to the Sherwin Williams website to look at paint colors. While you're there, you find helpful painting tips and advice that teach you how to achieve great-looking results. Those painting tips and advice are content marketing.
Take a look at this example from the wood products industry. StairSupplies sells stair parts, treads, handrails and more. In addition to product information, their website features relevant blog articles on subjects ranging from installing a cable railing system to a checklist of the tools needed for a staircase redesign project. Those blog articles are content marketing.
See how content marketing works? In the examples above, each company is using content marketing as a vehicle to connect with their customers, providing relevant and useful information without the hard-sell.
How content marketing helps your business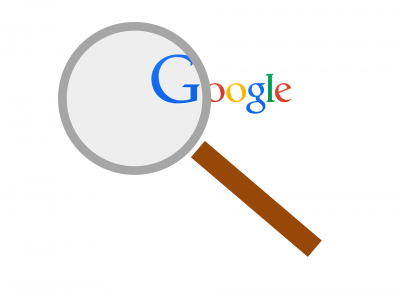 You've just read how content marketing can be really great for customers, but how can it actually help your wood products business? Here are just some of the ways.
Strong content marketing can help increase your company's visibility with search engines. Having quality content such as blogs, videos or how-to guides on your website helps search engines find you, and that means that buyers can find you. The more onsite content you have, and the more relevant that content is to your customers, the better your chances of getting found online.
Content marketing improves your chances of reaching buyers in the early stages of the buying process. Today's buyers start by researching online to get the information they need. Consequently, most buyers are "nearly 60% of the way through the purchase decision-making process before engaging a sales rep," according to CEB Marketing Leadership Council. Content marketing allows you to give buyers the important information they need when they need it, and that can increase your chances of getting the sale.
Content marketing builds your company's reputation and promotes customer loyalty. Buyers are looking for solutions to their problems. If you provide content that's helpful and informative, you'll create value in the minds of your buyers, and they'll perceive you as an expert in the industry. The more they rely on you to help them solve their problems, the more they'll trust you, the deeper their engagement, and the stronger their connection will be to your company. When it comes time for those buyers to make a purchase, you'll be at the top of their list.
How to begin content marketing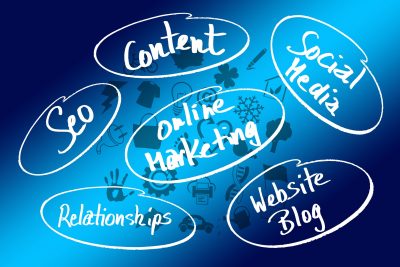 Blogs, e-newsletters, videos, webinars, case studies – where should you begin with content marketing? As a manufacturer, you may find it a bit overwhelming. The key is to remain reasonable about what you can do.
Don't bite off more than you can chew. Start with just one platform. It'll be easier to manage, and you won't have to create a lot of content all at once.
Be sure to have a goal. Know why you're doing content marketing and what you want to accomplish. Is it getting more sales leads, creating awareness, improving customer loyalty or something else?
Remember that content marketing is all about your customers and helping them to solve their problems. It's not about your products and services. Focus on your customers' needs and create helpful content that educates them or addresses their concerns. You're the expert. You have a lot of knowledge to share, so let your customers benefit from your professional expertise.
Not sure which platform to start with? A good choice is email marketing. A tried and true performer, email marketing is still one of the most effective tools for building customer relationships. Consider creating an informational monthly e-newsletter targeted to the specific needs of your customers. Remember to keep it informative and to deliver real value. What's great about email marketing is that it gives you a lot of control – it's trackable, customizable, and it gets delivered directly into your customer's inbox.
With content marketing, persistence pays off
The real beauty of content marketing is that it gives you the opportunity to connect with and educate your customers. According to the Content Marketing Institute, "One reason why creating informative content is such a powerful strategy is that when customers are well-educated on a subject, they can make better informed purchasing decisions."
If you're not ready to tackle content marketing on your own, you can always work with a professional company who can help you with email marketing, blogs and other forms of content marketing. Whether you do it yourself, or work with a professional company, you need to know that content marketing requires patience.
Don't expect instant results. Content marketing is a long-term strategy that requires commitment and dedication. Its success depends on the consistent delivery of quality content to your customers. Stay focused, remain diligent, and be sure to give your content marketing efforts enough time to take hold. Your persistence will pay off, and you'll start to see positive results for your manufacturing business.
Learn why email marketing should top your list.

Read more

.