Our Company
We know the wood products industry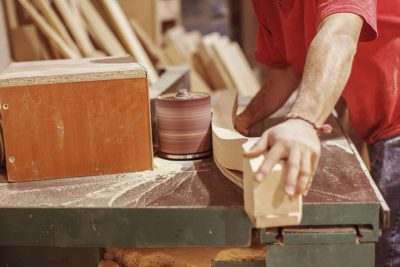 Wood Products Marketing Group is a B2B firm that offers expert website development and professional marketing services to wood products manufacturers who want to grow their business through effective marketing strategies.
Why wood products manufacturers? Because we're industry insiders who know the wood products industry. As former owners of a custom millwork company and an architectural wood moulding business, we have real-world industry experience. You'll feel comfortable working with us because we speak your language, and we know your challenges. As a result, working with us is a smoother, more efficient process; communication is more streamlined; and turnaround times are faster. As one client said,
"…by the time any other web company got up-to-speed on building or manufacturing technology, you would have finished the project."
Why choose us? Because we can serve your company in a way that no one else can. We're the only B2B web marketing company in which the principals in the firm combine their diverse backgrounds in manufacturing, construction, website development and marketing to serve the web marketing needs of wood products manufacturers.
Our promise to you
Our business philosophy is centered on the concept of helping our customers, rather than selling to them. To that end, we listen to your true needs and never attempt to sell you a product or service you don't need.
We want you to be completely satisfied with the work we do, and we stand firmly behind our products and services. After all, we believe that a satisfied customer is the true measure of our success as a company.
Our services