Website Development
Get the right tool for the job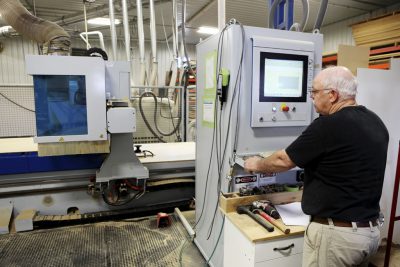 When you invest in a major tool for your plant, you don't just buy any tool. You make sure that you get the right tool for the job — one that addresses your needs and provides a good return on your investment.
Your website is also a tool — one that drives sales and helps your business grow. But just having a website isn't enough. Your website needs to work for you; it has to establish your company's credibility, give your customers the essential information they need and capture sales leads so you can turn prospects into customers.
Websites to suit your needs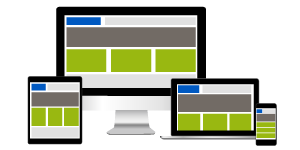 There's no "one size fits all" when it comes to websites, so we offer different options to suit your business needs.
All of our websites are responsive, so they display properly on mobile phones, and all come with a content management system which allows you to update your website content.
Semi-custom websites
A semi-custom website starts with a pre-defined structure and design theme which can be modified and enhanced to suit your needs. Choose from a broad range of customizable options and additional components that offer enhanced features and functionality.
Custom websites
We have the design and develop expertise to create a completely custom website specifically suited to your unique needs. A "built from scratch" website gives you the greatest flexibility and control over your site's look, features and functionality.
E-commerce websites
Do you have online customers? We can build your site with an online store and shopping cart capabilities that allow your customers to place orders and purchase online.
Why choose us
We're industry insiders.
As former owners of a wood products business, we know the industry and we speak your language. We can serve your company in a way that no other web developer can.
We're also marketers.
We combine our extensive real-world experience in marketing, business and graphic design to create a website that effectively communicates your business message and engages your customers.
We'll get your website done on-time and on-budget.
We're business professionals committed to customer satisfaction. We'll complete your website project when we say we will and at the agreed-upon cost.
Website development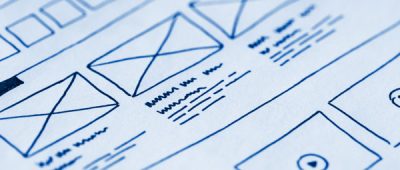 We build professional business websites for wood products manufacturers who are serious about using their website as a sales and marketing tool.
Every business has specific needs, and so every website is different. We work with you to customize the features and functionality that make your website the right tool for you.
Responsive websites
All of our websites are Google-recommended responsive sites, so they display properly on a mobile phone, tablet or desktop, resulting in a better experience for your customer and better search rankings for you.
User-friendly CMS
An easy-to-use CMS (content management system) gives you control over your website, allowing you to add, update and delete your content and keep your web pages up-to-date and accurate.
Drupal or WordPress
We develop your website using either Drupal or WordPress, two of the most widely-used open source platforms. In determining which is right for you, we first assess your business goals and website objectives.
Professional design
A professionally designed website creates a strong first impression, establishes your company's credibility, and creates a quality user experience for your customers.
SEO
We adhere to Search Engine Optimization (SEO) best practices, which help to improve your rankings on major search engines such as Google and Bing and make it easier for customers to find you.
Google analytics
We install Google Analytics code that gives you access to the the tools you need to track your website's performance, number of visitors, pages viewed, time spent on site and more.
Social media integration
"Like" and "share" buttons let your customers share your web content with their networks, helping to boost your reach and online visibility.
Search-friendly URLs
Our development platforms automatically generate relevant, search-friendly URLs, which help to boost your search engine results.
XML sitemap
We provide search engine robots with machine-readable site information which helps search engines index your site and find your content.
Site search
A prominently placed search bar improves your website's overall customer experience and allows your web visitors to quickly find the information they're looking for.
Lead capture forms
Increase your sales and marketing efforts with this valuable tool that allows you to collect contact information from prospective customers and generate qualified leads for your business.
Training and support
We provide personalized training in how to use your website's CMS (content management system). We also give you 30 days of free post-launch website support.
Additional website-related services
The following services are available as an add-on to your website project.
Web hosting
Looking for quality hosting? Our VPS host servers are optimized for fast, reliable service. Available on a 12-month contract basis.
Website management
Need help? We can handle important security updates and perform the necessary maintenance and back-ups of your site and database files. Available on a 12-month contract basis.
Content population
No time to do it yourself? Send us all of your completed website text, images, logos and other web content, and we'll populate your new website for you.
Content creation
Hate to write? We have years of professional marketing and writing experience. Provide us with the company information we need, and we can write all of your website content for you.
Contact us for a no-obligation discussion about your website.